Advertorial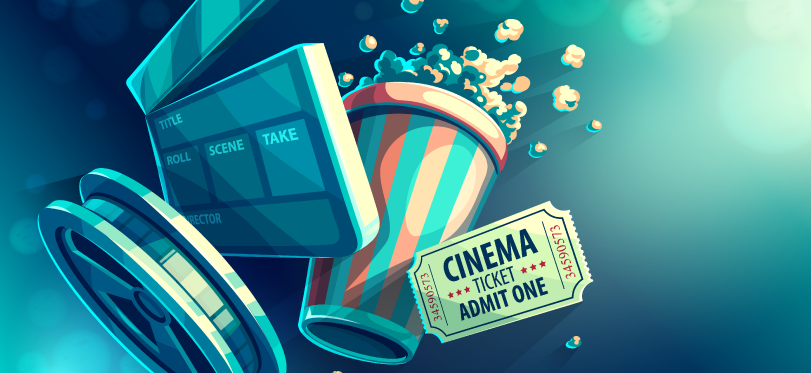 Slots Meet Cinema - The Best Movie Themed Games!
The number of online casinos has exploded in recent years and with more cropping up all the time, competition to attract players is fierce. Ever thought of combining your enthusiasm for film and love of slots?

We have great news for you casino players! Luckily, the big screen is often brought to the slot machine and there are plenty of movie themed slots to enjoy.
We've put together a short list of some of our favourites for you to try out…
1. Gladiator - Journey back to ancient Rome and step into the Colosseum to enjoy Playtech's five-reel, 25 payline slot game. With free spins, multipliers and more up for grabs, you'll love this action-packed slot!
2. The Dark Knight Rises - Visit Gotham city to fight crime and spin to win on Microgaming's superhero slot! Enjoy expanding wilds and reap the rewards of free spins and multipliers to claim huge sums of cash!
3. Jurassic Park - Put your paleontology knowledge to the test with this slot game based on Spielberg's dinosaur-focused blockbuster. With five reels and 243 paylines, Microgaming offer players plenty of chances to land scary looking symbol combinations to win big!
4. Hitman - Join Agent 47 and step into the dark underworld to spin on this five-reel, 15 payline slot. Land an arsenal of weapons on the reels and trigger heart-pounding bonus rounds for big wins!
5.Terminator II - Win in 243 different ways on this futuristic slot game with excellent animations! Enjoy an RTP of 96.62% and benefit from free spins and exciting bonus rounds. Once you play this game for the first time, we're sure you'll be back!
6. Hellboy - Based on the popular comic book hero, this particular character hit the big time after appearing on the big screen. Now you can spin with him on Microgaming's five-reel, 20 payline slot to try and win the £25,000 jackpot!